Best SAT Test Prep Courses and Tutoring in Amsterdam
Manhattan Review in Amsterdam offers a full range of preparation services for the SAT, including on-site and online SAT prep courses, SAT private tutoring, and SAT practice tests. We teach our students how to develop the academic skills needed to excel on all sections of the SAT, how to organize effective study plans, and how to use strategic approaches to taking the test to maximize score gains. Manhattan Review is a boutique test prep firm that has been providing high-quality SAT services to students around the world since 1999. We serve a primarily international clientele in major European, Asian, North American, and African cities, and we are experts in teaching American test prep to non-American students. Find out more about our Amsterdam SAT prep services by contacting us today.
Manhattan Review's SAT learning options in Amsterdam are flexible enough to accommodate any type of SAT learner. Our traditional SAT prep courses meet at practical locations and at times that can be seamlessly integrated into busy student schedules. Students who thrive in group situations are engaged by the peer interaction and in-person instructor feedback offered by this classic mode of instructional delivery. Tech-savvy SAT students will appreciate our online SAT group courses, which provide the benefits of classroom instruction from the comfort of home using the latest in educational technology. Test-takers in need of one-on-one instruction should opt for our private SAT tutoring plans, which customize SAT teaching to the needs of the individual student. Our SAT practice tests are essential to the learning process for all students. Written to precisely duplicate the structure and content of the actual SAT, our practice tests effectively track student progress in all areas of the test.
Manhattan Review students have demonstrated a high level of academic success and have been accepted to many of the best postsecondary institutions in the world. Our SAT clients have been admitted to Stanford, Princeton, Harvard, MIT, Yale, CalTech, Columbia, Brown, the University of Pennsylvania, the University of Chicago, Cornell, Carnegie Mellon, Dartmouth, Johns Hopkins, Georgetown, the University of Virginia, Duke, and many more. Manhattan Review's SAT prep services do more than produce the scores necessary for acceptance to elite universities. Our students also develop the skills they need in order to be successful in their college coursework. They learn valuable academic abilities such as organizing study plans, managing study and testing time, and self-discipline, which are applicable to any college major or course subject.
The value of our SAT teaching to overall academic performance is demonstrated by the professional success of our past students. Many of our former SAT clients have been hired by top companies after finishing their education. Our alumni now work for Fortune 500 companies such as Exxon Mobil, State Farm Insurance, Cisco Systems, Energy Transfer Equity, and United Continental Holdings, and they've also been hired by Amsterdam firms such as 3D Hubs, Randstadt Holding, Playlogic Entertainment, and Global University Systems. A strong education is the key to a successful future, but admission to prestigious universities is extremely competitive. With Manhattan Review's SAT prep services in Amsterdam, you can immediately begin developing the academic skills that will distinguish you from thousands of others.

I like the amount of attention given to the topic and the instructor helped very much. She did a great job! My score on my diagnostic SAT went up 260 points!
- Chelsea (This student took our SAT preparation course.)
Amsterdam
Phone: +31-20-808-4399

Primary Course Venue:

Radisson Blu Hotel
Rusland 17
Amsterdam 1012 CK
The Netherlands

NOTE: We do NOT typically have staff at the venue, so email us before visiting the venue.
Meet an Amsterdam SAT Tutor: Garrett G.
Garrett G. holds a bachelor's degree in mathematics from the University of Georgia and a master's degree in statistics from the University of Florida. He has eight years of experience as an SAT prep tutor and classroom instructor, and taught for Manhattan Review's Atlanta office before moving to Amsterdam in 2013. He also spent two years as a high school math teacher in Georgia.
Garrett's student evaluations consistently praise the effectiveness of his SAT teaching. "I used to struggle with reading comprehension, but Garrett helped me improve by showing me how to focus on the most important information in reading passages," said one of his recent students. "I was very relieved to learn that the problem was in my approach, not in my abilities."
Our Books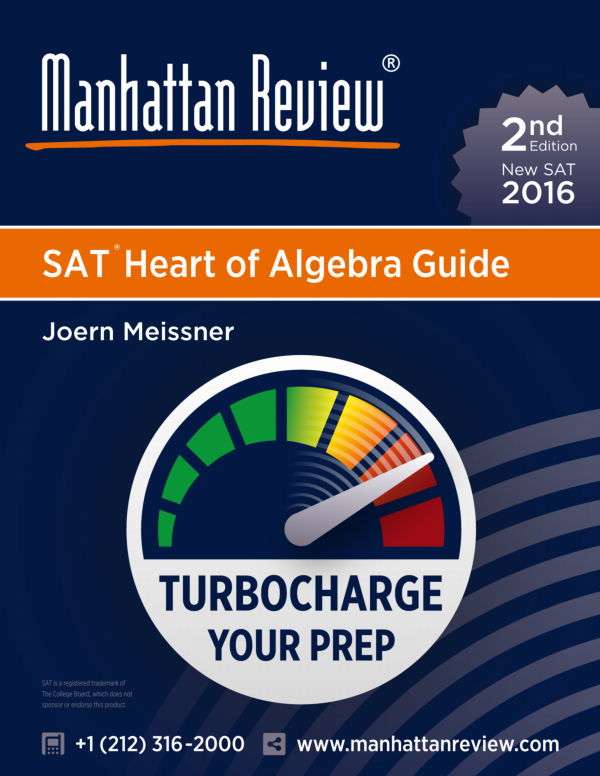 As Seen In